Calgary Exotic Pet Sitting and Care Service: About Us
Meet Pat and Caitlyn: Pet Lovers and Owners of Birds and Critters Pet Services in Calgary
With Over 40 Years of Combined Animal Experience
We are a Calgary Exotic Pet Sitting service provider; continue reading to learn more about Us.
Pat and Caitlyn formed a friendship over the years with the love of all animals, great and small.
They first met in 2005 at the Calgary Avian & Exotic Pet Clinic, and a friendship grew from there. Many discussions revolved around their pets, Caitlyn babysat Pat's feathered friends, and Pat babysat Caitlyn's menagerie.
Birds and Critters Pet Services are proud members of the Better Business Bureau and are bonded and Insured. And a member of the Pet Sitters International.
As a pet and home owner, safety is important to know who is coming into your home to look after your precious pet family. Business owners Caitlyn and Pat, have cleared Police Information Check (PIC) certificates, with the Calgary Police Service. These certificate letters are available upon request as well as their pet care professionals that work with them.
With Birds and Critters, each pet and their guardian become a part of our family. As a local business, we appreciate your trust in us. Pets are treated as VIPs (Very Important Pets).
Thank you for trusting us with your VIPs!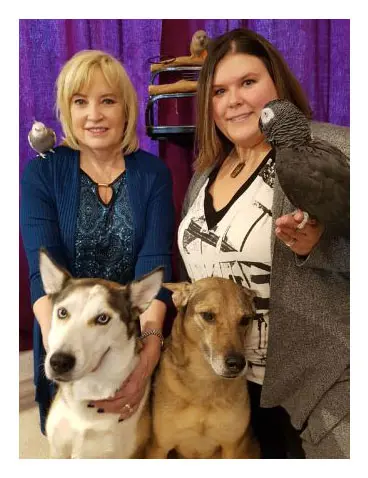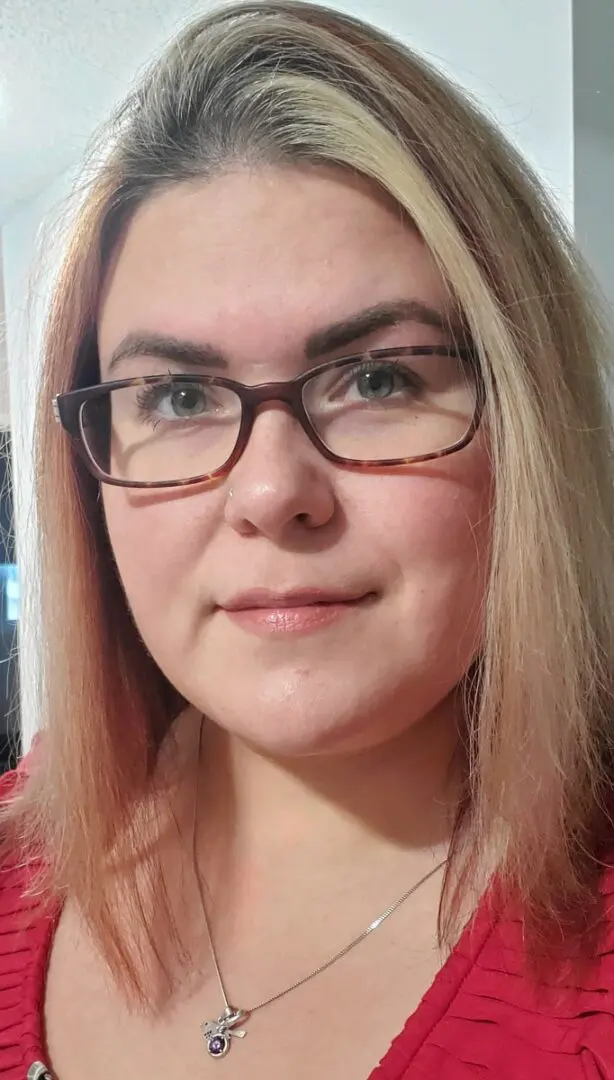 Meet Caitlyn Axworthy, Owner, Animal Enthusiast, and Registered Veterinary Technologist/Instructor at Olds College
Caitlyn has had a passion for animals ever since she can remember. And it started to grow exponentially with her first pet, a boisterous budgie named Holly, when Caitlyn was 9 years old. A registered Animal Health Technician since 2005, Caitlyn is currently working in the veterinary field in Calgary with responsibilities for many types of pets, including birds, small exotic animals, reptiles, fish, amphibians, rabbits, and more. She graduated with her diploma in Animal Health Technology from Olds College in 2005. She has worked for the City of Calgary Animal & Bylaw Services and several canine and feline veterinary practices. With professional experience in the veterinarian field, she can handle your pet's current medical care (as prescribed by the veterinarian) knowledgeably and gently. Caitlyn has also been an instructor and assistant instructor at Old College for the exotic portion of their veterinary technician program for over a decade. Caitlyn enjoys spending time with her family and her menagerie of pets, which includes 2 parrots , budgies, a cockatiel, a finch, a rabbit, a lizard, as well as a tortoise named Wilson(All rescues). She is a valuable resource to Birds and Critters Pet Services, helping ensure your pet receives trained and compassionate care.
Caitlyn and Pats partnership is invaluable to the pet care business with Pat offering her many years of business practice and pet ownership, and Caitlyn's expertise in Exotic Pet Care as a senior Registered Veterinary Technician at Calgary Avian and Exotic Pet Clinic for over 20 years, as well as being a casual instructor for Olds College teaching care of exotic pets.
Meet Pat Kirkham, Owner, CPPS., Certified Professional Pet Sitter
Owner Pat has always had a passion for animals of all sizes –birds, small pocket pets, cats, dogs, you name it! She is currently the proud owner of a cockatiel named Chichi who is now over 23 years old and has owned several other birds, dogs, and cats throughout the years – all living long, happy lives.
Pat has spent most of her career in the finance industry, helping people from all walks of life to finance their dreams. 
Pat has always believed in giving back to the community and has volunteered by organizing dinners for the Ronald McDonald House, helping with Bikes For Kids, and food bank drives.   
Once she retired from the corporate world, she decided to follow through on her own dream of opening up her very own pet-sitting business, and in 2016, Pat's Pet & Home Sitting was started, now partnered with long-time friend Caitlyn  and together started Birds and Critters Pet Services.  
Pat wanted to have the proper training and education including pet first aid and as a member of the Pet Sitters International, Pat was able to get the education and credentials to become a Certified Professional Pet Sitter. She completed the course through Pet Sitters International and continues to take courses and exams to stay current with her certification. Pat has been certified since November 2016.
With Caitlyn as a business partner, she is an important mentor to Pat and provides her extensive knowledge and care of exotic pets.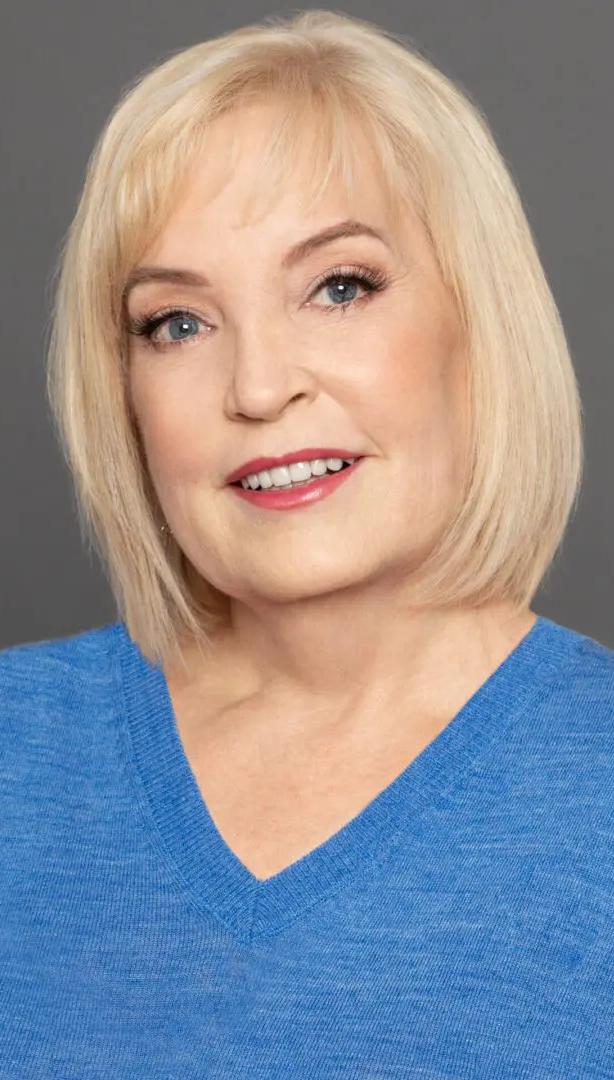 Your Pets Are in Safe Hands With Our Experienced Team!